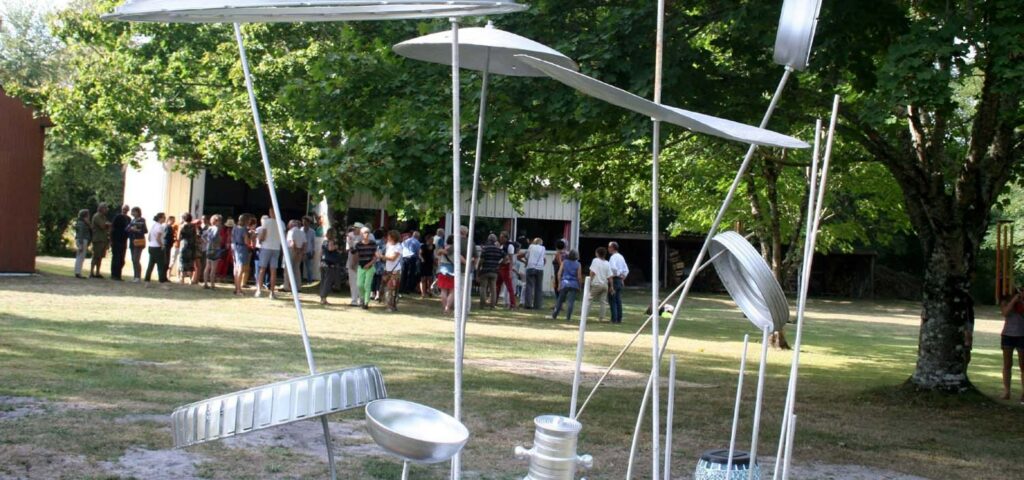 Association Les Amis du Maître Percussionniste Jacky Craissac (AMP JC)
T. (France) +33 (0)6 30 84 76 13
Email : jacky.craissac@wanadoo.fr
A duty of remembrance for the artist and the futures generations on the educational and cultural level
Who are we?
Association law 1901 and recognized of general interest, founded on January 5, 2011, one year after the death of Jacky Craissac, the association Les Amis du Maître Percussionniste Jacky Craissac aims to protect and disseminate his artistic and educational work.
Jacky Craissac's work is a creation. As such, it comes under the Code of intellectual and artistic property governed by rules and is protected by copyright.
At the express request of the artist himself, so that his creations are protected, his instruments, his school of oral transmission, his teaching methods and his writings, AMP JC is dedicated to the publication of his complete work and to the influence of this work.
A first book was published by Le Castor Astral in 2017. A second volume gathering his writings on his teaching should be released soon by the same publisher.
Our artistic and cultural proposals:


Readings
Photographic and sound exhibition
Exhibition of original instruments
Conferences
Musical encounters in the ethics of the master's commitment associating the ancestral character and of contemporary aesthetics, improvisation, creation
Contact :
Patricia de FREITAS
T. (France) 06 30 84 76 13
Email : jacky.craissac@wanadoo.fr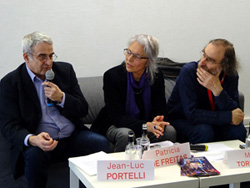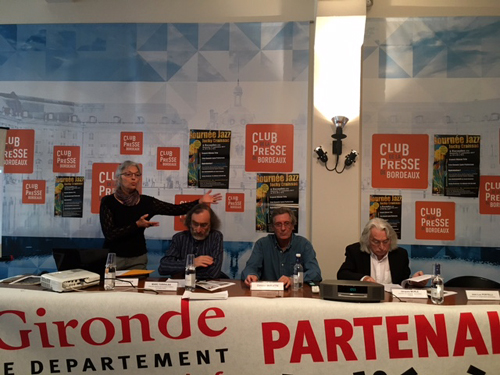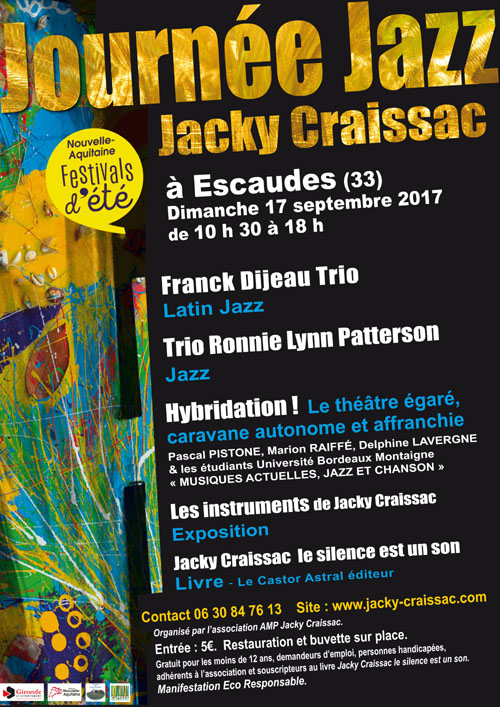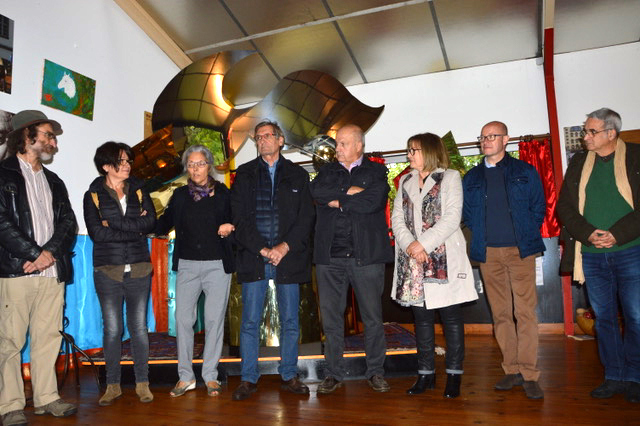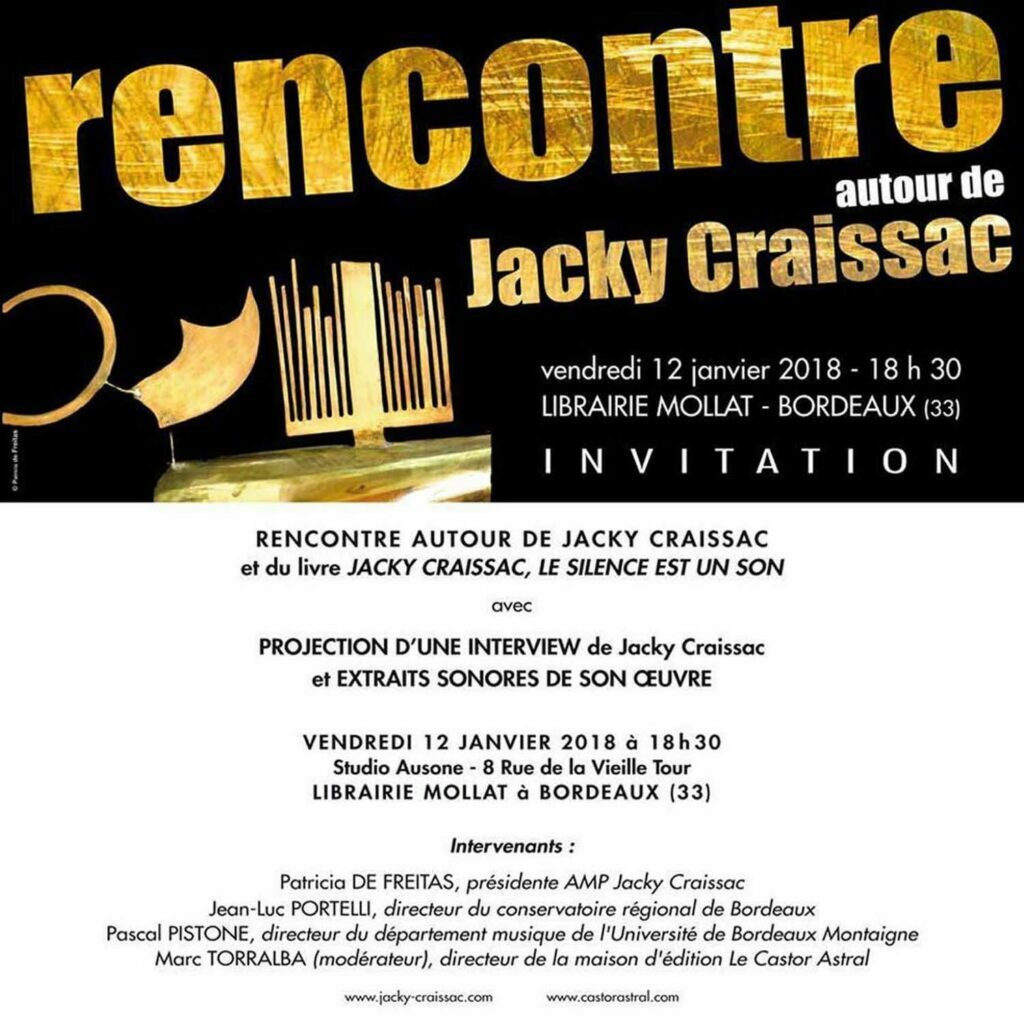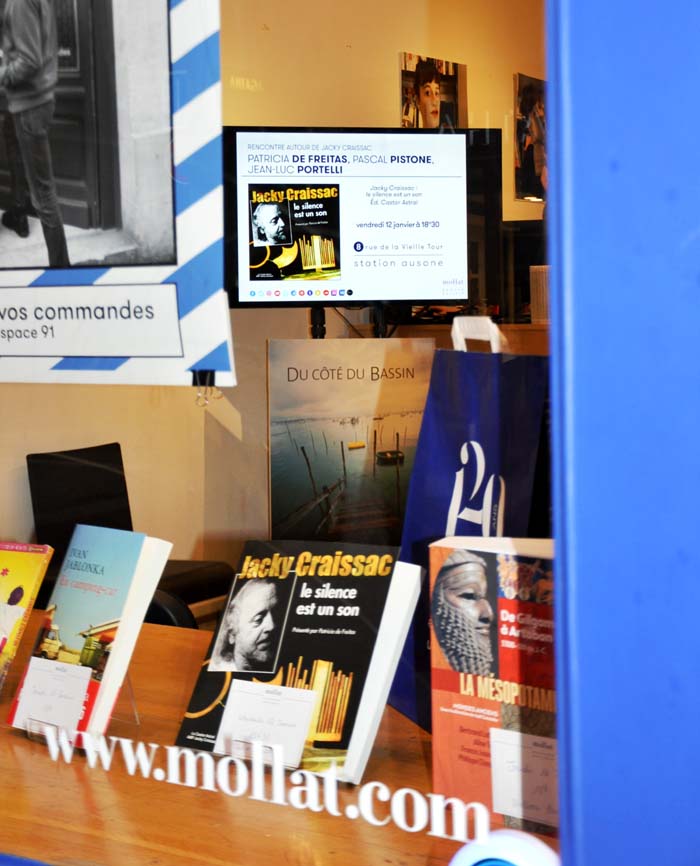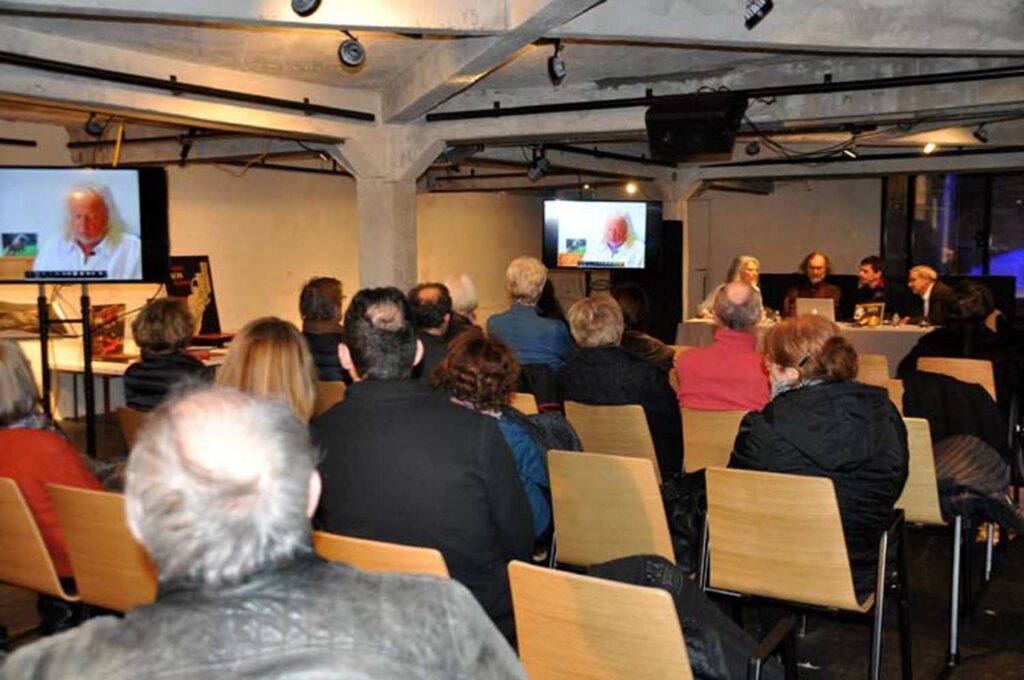 Podcast Silence is a sound at the Mollat bookstore in Bordeaux on January 12, 2018

Meeting around the book bringing together J.-L. Portelli, director of the Bordeaux conservatory, P. Pistone, director of the Music branch of Bordeaux Montaigne University, musicologist and pianist, M. Torralba, director of the publishing house Le Castor Astral and moderator and P. de Freitas, president of AMP JC.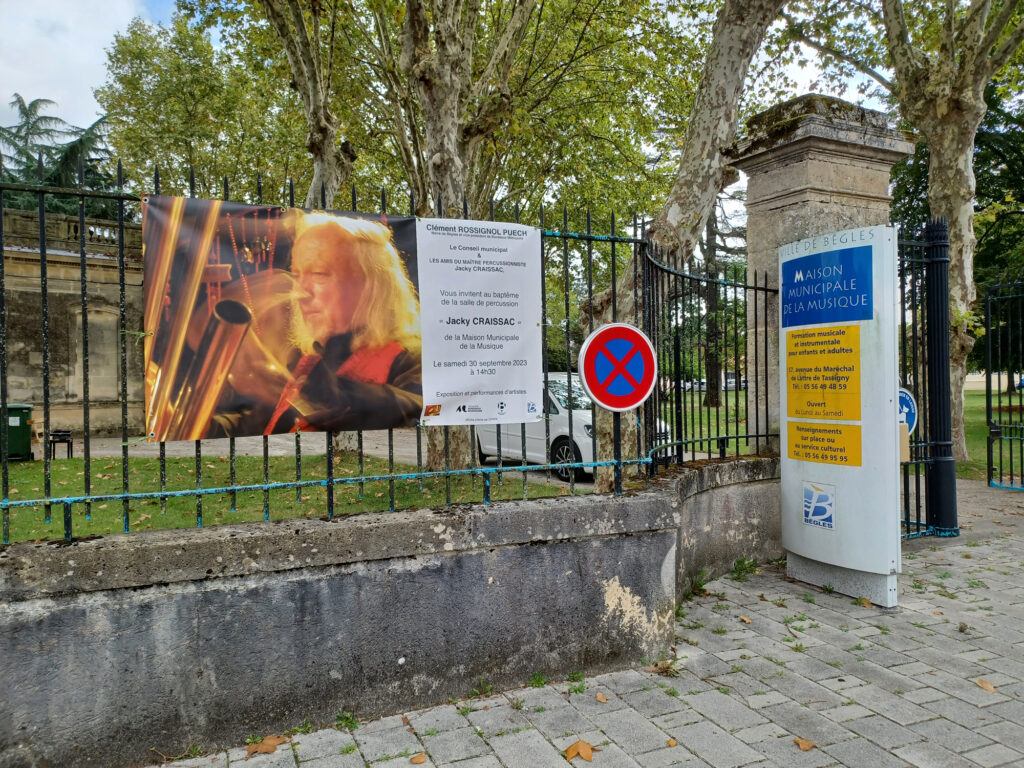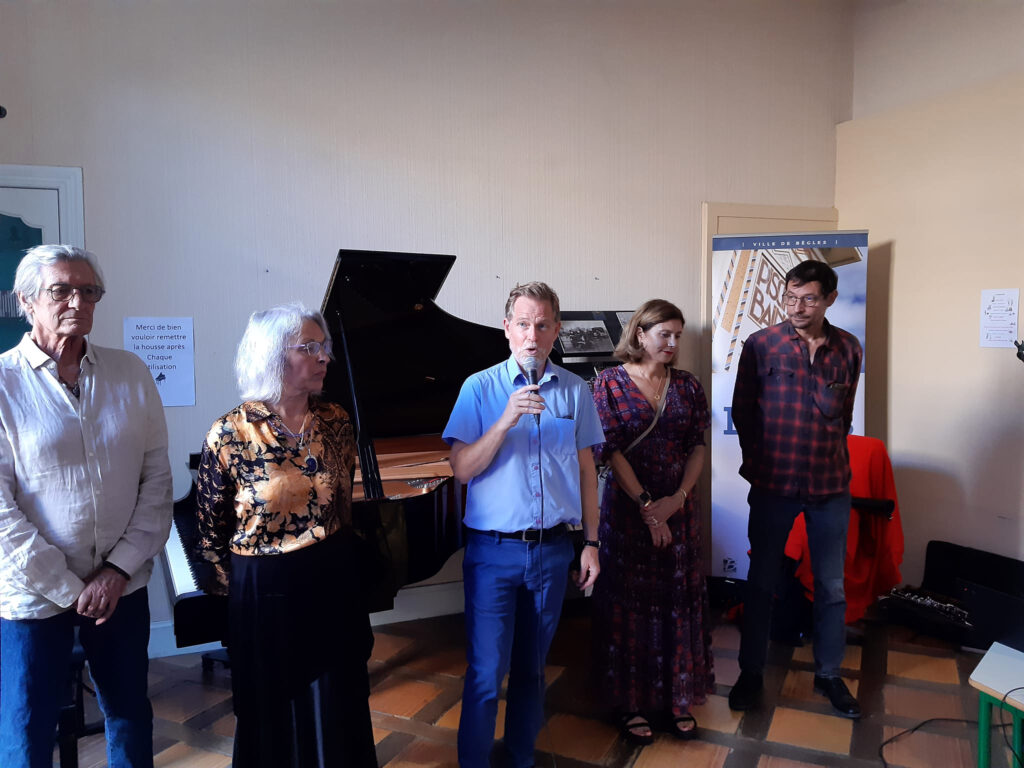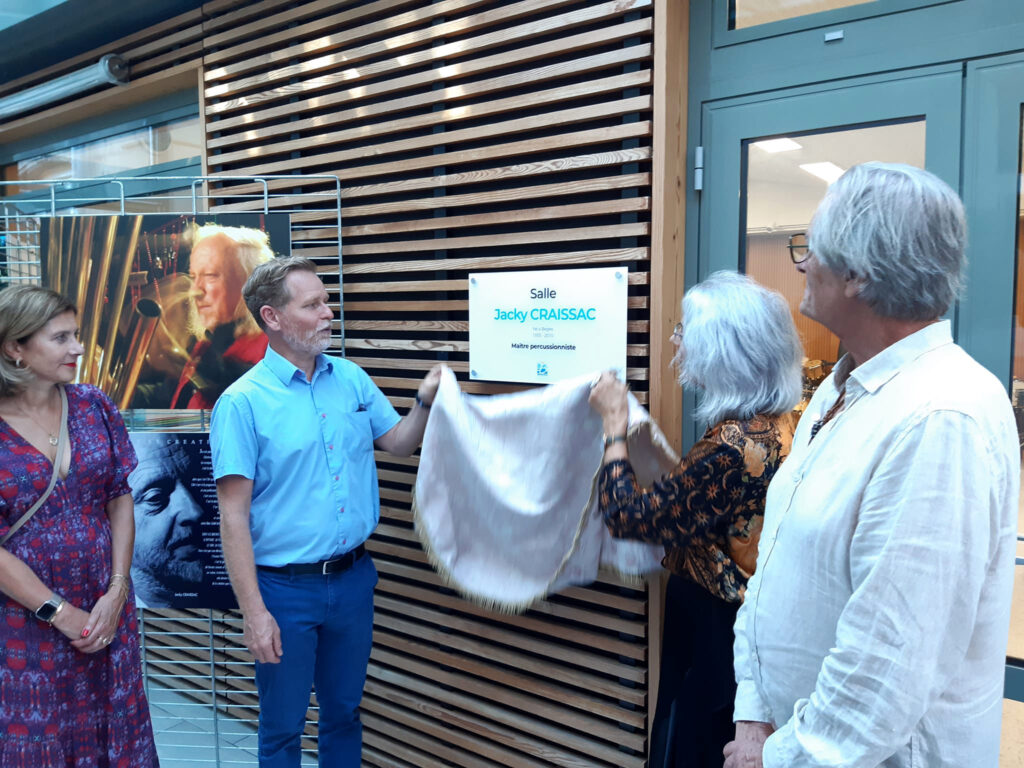 SATURDAY, SEPTEMBER 30, 2023 :

BAPTISM OF THE PERCUSSION ROOM OF THE MUNICIPAL MUSIC HOUSE OF THE CITY OF BÈGLES (33130) IN THE NAME OF "Jacky CRAISSAC Master percussionist", from 2:30 p.m.
Exhibition made up of photos, a selection of the artist's writings, sound extracts from his work and his interview, musical performances by musicians and poets who come to pay tribute to him.
That same day, from 9:30 a.m. to 12:30 p.m. at the Espace Jean Vautrin (rue Alexis Labro 33130 Bègles), A ROUND TABLE AROUND HIS ARTISTIC WORK is organized by the music sector of Bordeaux Montaigne University, ARTES and the AMP JC.
PROJECTS :
– The children of the percussion class of the Bègles music school will present a creation in the aesthetic of the work of Jacky Craissac at the music festival of their commune in June 2024.
– The second volume bringing together his original writings on his teaching should be released by the same publisher, Castor Astral, in 2025.
– The exhibition of his instruments.
In the press:
"In memory of a pioneer of sounds… precursor of a new artistic approach… Jacky Craissac fought to impose his extraordinary career."

Frédérique Gallitre, Sud Ouest, September 19, 2014
"Culture broth. Sud Ouest offers you a selection from among the multitude of meetings in Sud-Gironde. Our main criteria, that they are out of the ordinary and that they are accessible to as many people as possible. First of all, heritage is not just about old stones. For the second consecutive year, the association of Friends of the master percussionist (AMP) Jacky Craissac… offers Escaudes, an exhibition on the career of this atypical musician… For the first time is added to the event, a representation of the duo Luzia"

Elisa Artigue-Cazcarra, Sud Ouest, September 19, 2014
"Homage to Craissac, creator of percussions -" Oral transmission and creation ": these words marked the life of Jacky Craissac. They still live by the action of the association of Friends of the master percussionist."

Olivier Escots, Sud Ouest, March 6, 2013
"A dedication to Jacky Craissac by his Friends."

Antoine De Baecke, Sud Ouest, November 9, 2012
"An association to perpetuate the memory of Jacky Craissac."

Sud Ouest, February 22, 2011